A lot of people in different countries, especially those in the US, love kayak fishing. Fishing is their main mode of enjoyment with their family and friends. They definitely enjoy fishing from a kayak.
There are a lot of types of fishing kayaks where you can choose from. It may come in different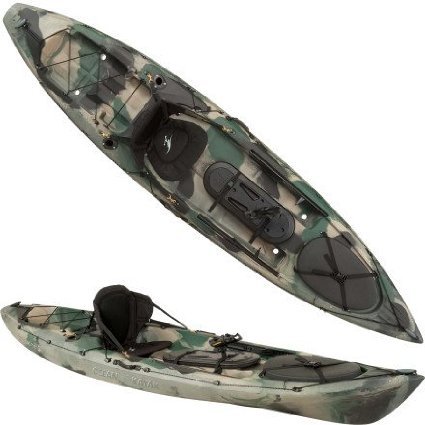 sizes and styles that you will definitely like. And some of these also come with equipments that are highly modernized.  But how will you choose the best kayak for you?
Purchasing a kayak is also a good investment that you can use for a very long time and even your future kids will be able to experience this.
Here are some buying guides that will definitely help you in choosing your own fishing kayak.
Kayaks have different prices, it may be expensive but some are not. But here's the thing, when choosing your own fishing kayak, don't think of the price that much, because it will just give you a headache. Make time for yourself to look around for great deals along purchasing the kayak such as if it has freebies like lifejackets for instance, or paddles, cart and other goodies.  Choose the fishing kayak that you can afford, and make an investment for it will last a very long period time wherein you can do a lot of kayak fishing.
Buy a new kayak most probably during fall or autumn because a lot of retailers are downsizing their inventory and offers big prices reductions before winter. It is also the time wherein there are a lot of impulsive buyers that are looking forward in selling their brand new or slightly used kayaks that they eventually do not like to keep anymore.
Consider buying a new one or a slightly used fishing kayak.
It is very cool to buy a new kayak, isn't it? because it doesn't have any scratches yet and still shiny and it has this smell that new kayaks have but then the disadvantage is that this are too expensive and so not have enough information available if it can be able to last a long time.
But buying a used kayak can also do the trick but always remember, before you buy a used boat, ask first the seller why he is getting rid of it and ask if you can do a test paddle on it. Seek for the original papers of the boat, and also ask about warranty information. Check if the boat has a serial number that is usually located at boat's keel near the rear part and check if there are alterations made on it.