There are different types of kayaks and mostly are considered as kayak for fishing, and some are used for sports.
Kayak fishing is basically fishing from a kayak. A kayak has been a very well known means of transportation. It is very environment friendly and is also a healthy means of transportation that is very budget friendly and can be maintained for relative low costs.
Here are some helpful tips that will help you on how to get start with your fishing kayak?
1.  Seek the help of a kayak fishing expert ,
There's nothing wrong in seeking help from an expert as long as you're asking the right questions. You may ask the do's and don'ts all about fishing because they know it and they have already experienced it. It will help you to avoid unnecessary circumstances such as accidents that may occur in the waters.
The experts will help you improve your angling skills and will educate you with techniques in handling the fishing kayak, the equipments, anchors and even the paddles for you to become a good fisherman.
2.  Wear proper clothes,
Before riding the fishing kayak, wear the most comfortable clothes that you can wear so that you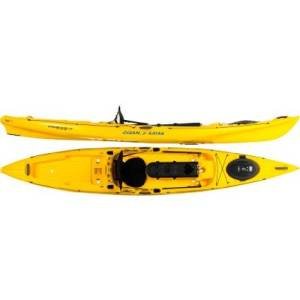 will not be getting a hard time moving inside the boat. You can wear a dry suit or a wet suit depending on the weather. If it is a soaring hot day, you can wear t- shirts with long sleeves to protect you from the sun rays. You can also wear water- proof clothes for there is a large possibility that you will get wet while fishing.
3.  Check the weather.
For you to enjoy your fishing, check first the weather. If the weather is rainy, you better not leave but if the weather is fine and sunny, then it is the right time to enjoy the day for fishing and site seeing. It is always best to see and check the weather because it varies all the time.
4. Check necessary supplies inside your kayak.
Once you are getting started with your kayak, always check if you have the necessary supplies. It will eventually help you if something unexpected occurred, like flashlights, food, water and other basic needs. This will help you stay and enjoy a long period of time in the waters.
5.  Make an inspection.
When you have already checked the necessary supplies that you need for fishing, make time in inspecting your boat before leaving. Check if your boat has cracks, holes or damage that needs faster action of repair. If your kayak has damage, consider of not leaving and using it, for accidents to be avoided. If you continue on using this kayak, the kayak might get more damage that will cost you a lot.
The above mentioned tips will guide and help you to start with your fishing kayak. You will not lose anything as long as you follow the suggested tips. It is always good to start a new venture if you're equipped with information and if you know how to ask questions for it is for your safety and enjoyment.